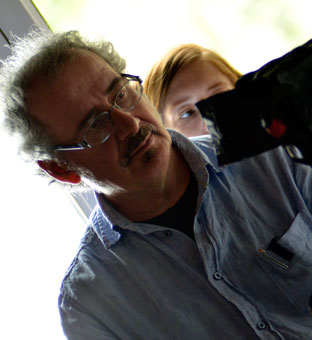 Director – Producer
He made his first film in 1992, "Luz negra", for it Mónica Molina won the Special Jury Award in the International Film Festival of Gijón and a Special Mention in the Alcalá de Henares Film Festival.
Is co- founder in 1994, in A Coruña, of the production company  Xamalú Filmes.
He also directed: "Baby" (1997), produced by Xamalú Filmes, he obtained the Special Jury Mention in the Alcalá de Henares Film Festival and it was selected in the Mar de Plata's International Film Fest. "León & Olvido" (2004), won eleven internartional prizes and three national. Like the Best Director Award in Karlovy Vary's International Film Festival. "Raphael", 2008, selected in the Málaga Spanish Festival, in Montpellier's Film Festival and in Fantasporto, Portugal. And  "The value of time" (2013), selected in the Official Comptetion of the Karlovy Vary International Film Festival and awared in the 22 x Don Luis, Calanda, with the Best Screenplay Award.